A CFA Cattery of Excellence
Celebrating Over 25 Years Online!


Glad you could stop by. My name is Sue Dahlstrom, and I would like to take a moment to introduce you to our Cattery. Our family has been breeding Himalayan and Persian cats for over 30 years; having registered our cattery name in 1983. We are very proud of our associations with other Catteries. Including, but not limited to Karabel, Kountrylovin, Sunval, Cumcme, Purrsuits, Krystalwood, Kittilair, Karissimakat, Playwickey and Le Chat Paws.

Thank you to all the catteries who supported and helped me to achieve my goal of producing show quality Himalayans. Many thanks to Brenda and Donna Shaffer of Mistekatz for entrusting me with Gr. CH. Sunshine Superman. Sunny is currently producing some gorgeous show babies and is a welcomed outcross to Katsation's line bred Himalayans. Thanks also to Arlena Ryder of Rejouissance for these beautiful outcross girls, Ch Ashmar Red Hot Chile Pepper, Rejouissance's Olivia of Katsation and Rejouissance's Krystal of Katsation.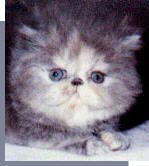 If you already breed and show registered cats you know first hand how involved the commitment to these fabulous felines can become (just in terms of your time and energy), just as you also know how rewarding it can be. If you are just starting out, we welcome you to the world of purebred cats - specifically the Himalayan and the Persian.

We are dedicated to the health and happiness of our pet, breeder, and prize-winning show cats. In fact our cats share our home, interacting daily with the various members of our family. Virtually underfoot all the time, our cats have very sweet temperaments and distinctly unique personality traits that make each one endearing. Our personal conviction is that health problems increase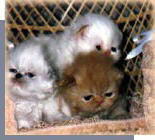 exponentially as the number of cats increase, therefore we made the decision a long time ago to maintain a small cattery. This policy is just one of the factors that limit the number of kittens available, at any given time. Since females have their own breeding timetable, it is often late spring before kittens become available, and even then it can take up to six months to determine the quality of a Persian kitten or a Himalayan kitten.

Everyone, of course, prefers to acquire pointed Himalayan kittens and to breed pointed Persian cat to pointed Persian cat. However, Katsation Cats cannot exclude the CPC (color point carrier) Persian from the Himalayan breeding program as they are crucial to preserving and perfecting the competitive Persian look. In keeping Persian CPC stock we insure type and balance, but it is one more limitation on the number of pointed Himalayan kittens available.

If at this time we do not have exactly the Persian cat, Persian kitten, Himalayan cat or Himalayan Kitten that you desire, we invite you to look over some of our pictures and pedigrees. Should you decide to wait, we greatly appreciate your patience. If you are unable to wait, we understand and are pleased that you took the time to contact us.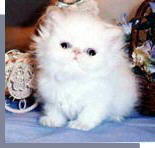 Thank you for your interest in
Katsation Cats.
Sue Dahlstrom
Phone: 708-756-2074
Steger, IL. 60475-1565

Sue Dahlstrom
E-mail: sue @ katsation.com
Phone: 1-708-756-2074
Congratulations Aljona
[ Home ] [ Adult Cats ] [ Kittens ] [ Kittening Tips ]
[ GR. CH. Mistekatz Sunshine Superman ]
[ Katsation Himalayans New Photos August 9, 2015 - Free toys, food
samples and "kitty go home" blanket with the purchase of a Kitten! ]
[ Kitten Tips ] [ Letters Of Recomendation ]
[ Silly Kitty Stories ] [ "K" Names ]
[ Contact Sue ] [ View Guestbook ]

The Pet Rescue.com ~ The Humane Society.org


[ The Catteries & Kennels ]
include("../includes/petfooter.html") ?> include("../includes/kidsfooter.html") ?> include("../includes/homefooter.html") ?>
For product prices, availability and/or order
information, please click on the photo or text
link for that product.
Thank You!
Please see Our Contact Information Page,
to find out how to contact each of the catteries
associated with Katsation.com.
Thank You!
Katsation Himalayans New Photos - Free toys, food
samples and "kitty go home" blanket with the purchase of a Kitten!


Katsation's Main Index
Any and All suggestions welcome.
Copyright © 1997-2021 All Rights Reserved.
Privacy Policy
Day or Night Design Tyme