Tortoiseshell
Persian Female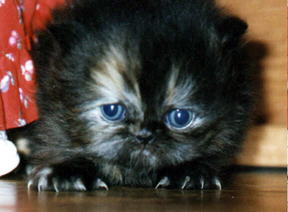 Sire: CH Katsation's King of Hearts
Dam: Katsation's Kasandra

This particular kitten has been sold,
we may have kittens available that look similar to her.

A sister to this kitten from a different breeding.
A Tortie Point Female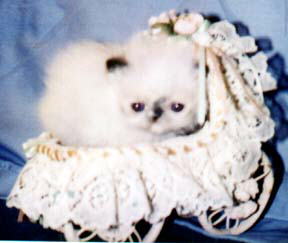 The Pet Rescue.com ~ The Humane Society.org


[ The Catteries & Kennels ]
include("../includes/petfooter.html") ?> include("../includes/kidsfooter.html") ?> include("../includes/homefooter.html") ?>
For product prices, availability and/or order
information, please click on the photo or text
link for that product.
Thank You!
Please see Our Contact Information Page,
to find out how to contact each of the catteries
associated with Katsation.com.
Thank You!
Other Questions? Comments?
Judith Berman
Phone: 1-706-783-4722
Comer, Ga. 30629
Click Here! New Photos November 10, 2013 Katsation Himalayans and Persians 3 Seal Points, 1 Flame Point, 1 Tortie Point Kitten, Ready to go to their Forever Homes ... - Free toys, food
samples and "kitty go home" blanket with the purchase of a Kitten!
Himalayan / Persian Kittens for Sale!
German Shepherd Puppies for Sale!